KOAG Introduces the Vascette® HP
Vascette® advances the standard of care with a no compression solution to successful vascul​ar closures.  With Vascette® there is no compression force over the arteriotomy site.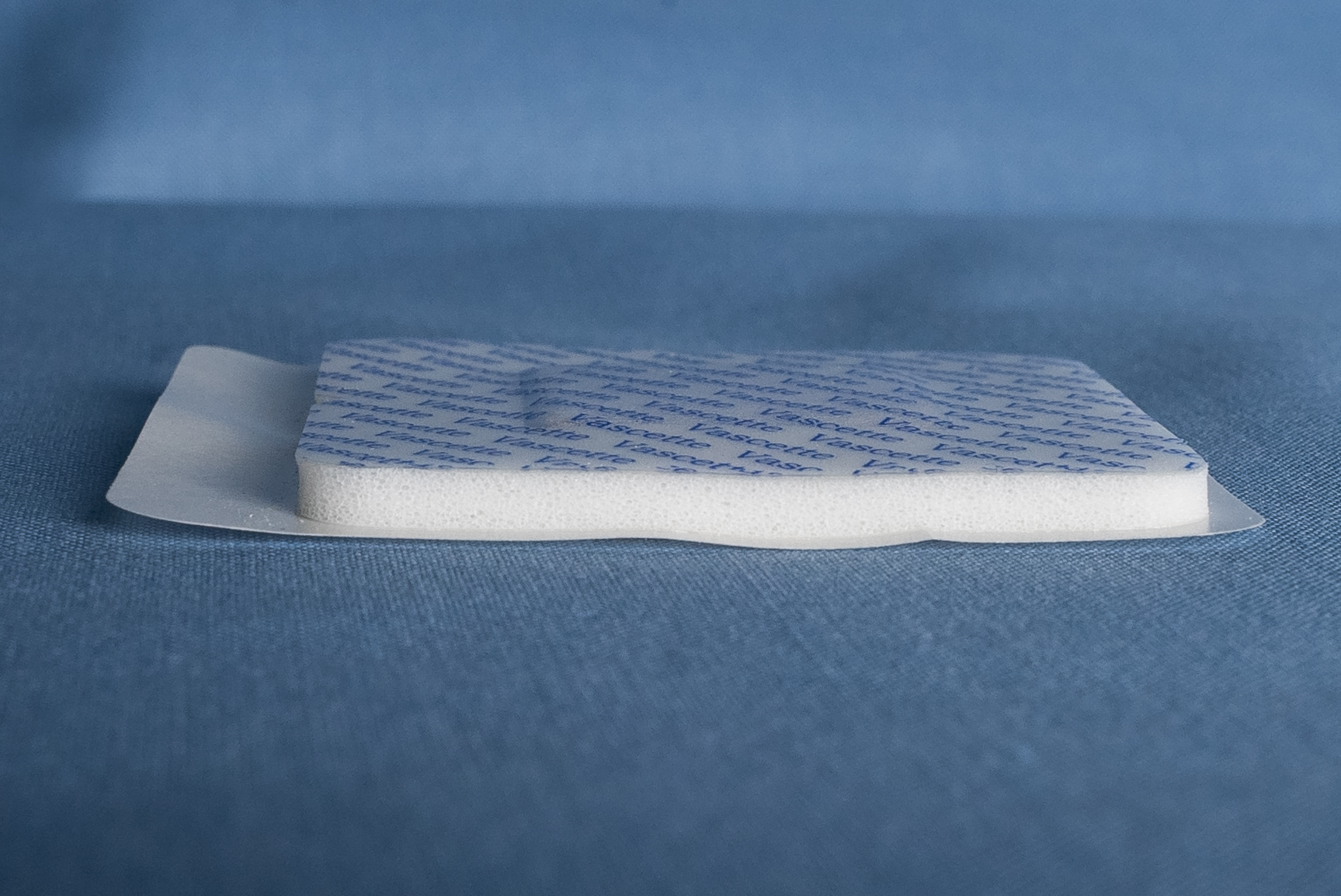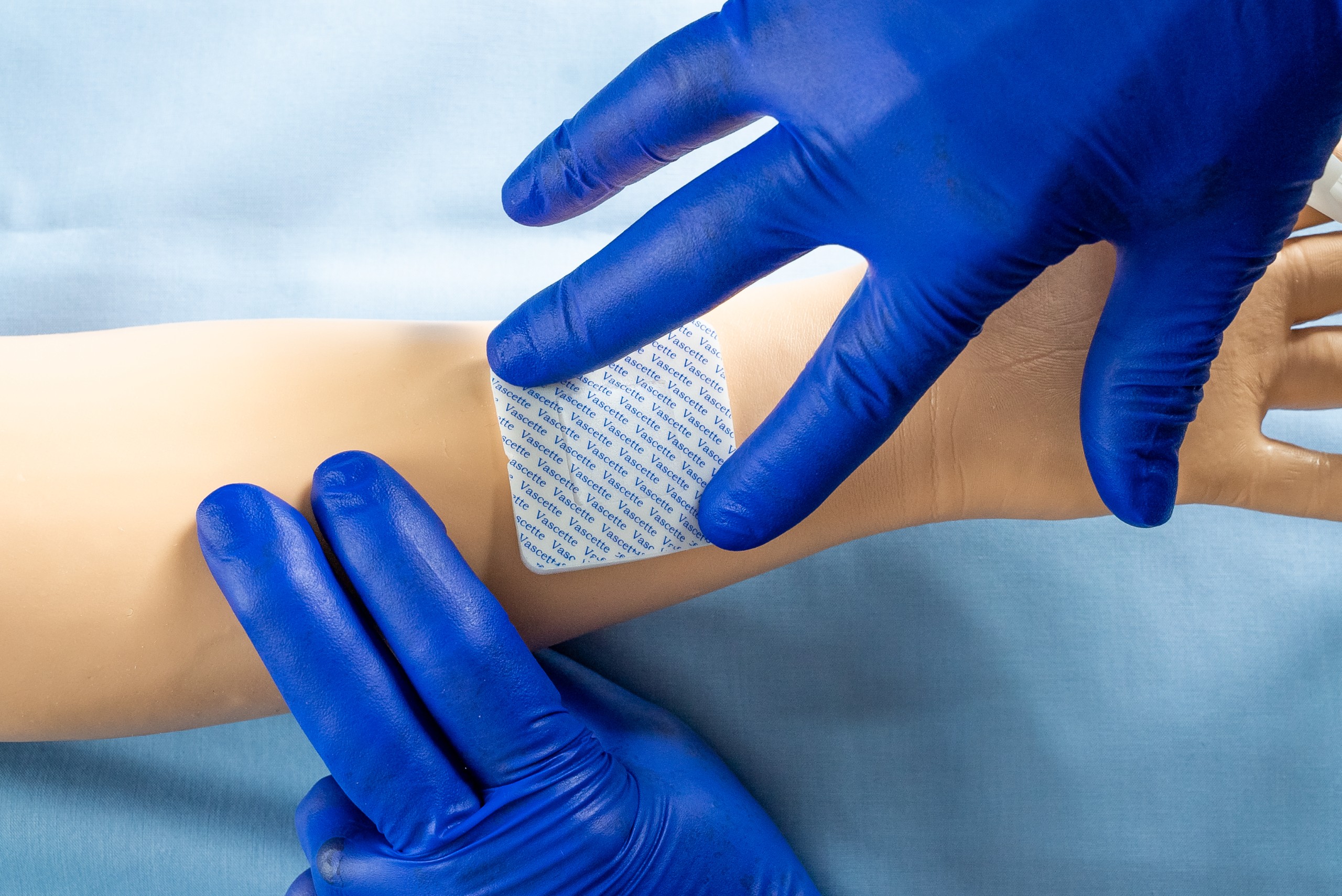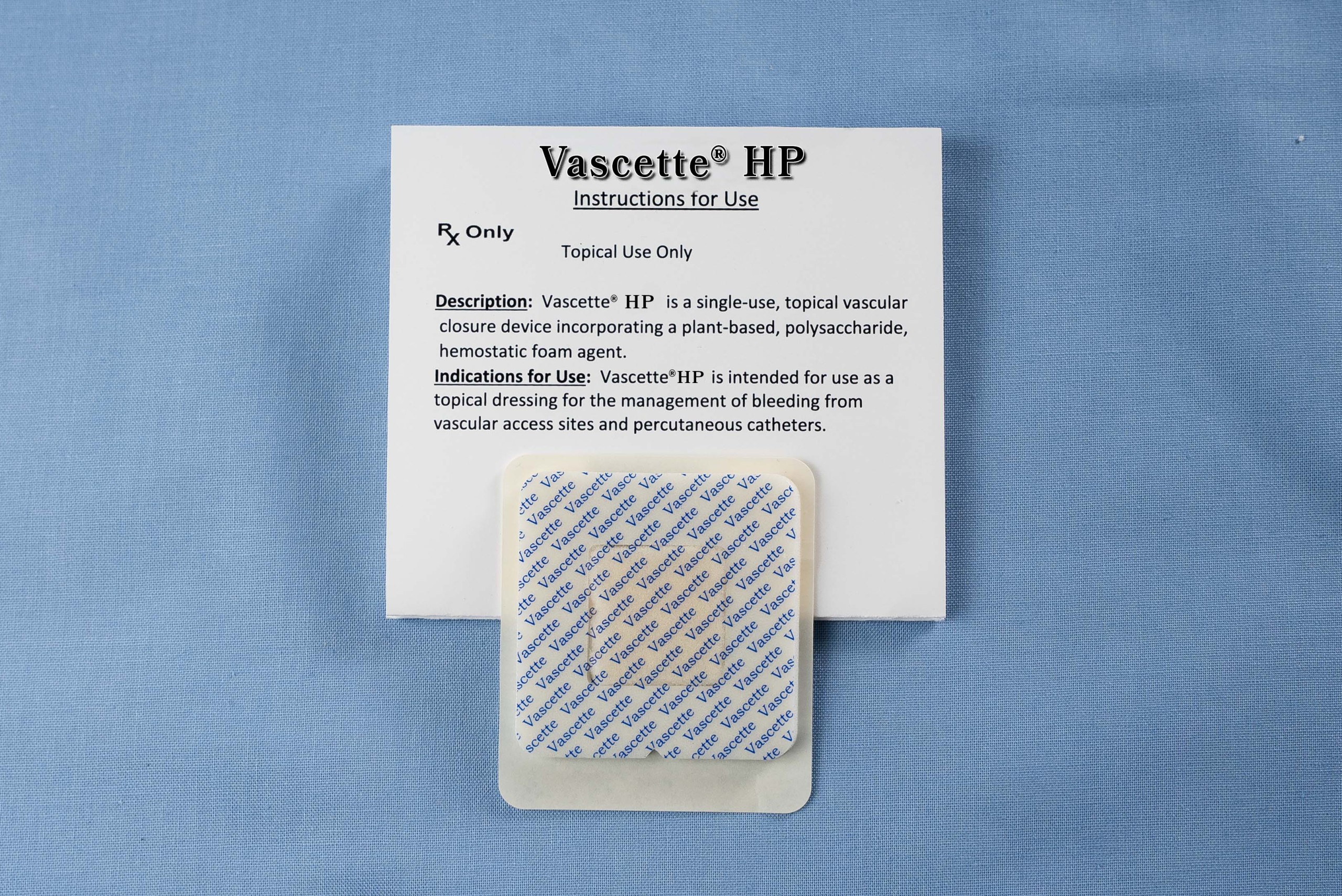 Simple Peel and Press Application
Faster Time to Hemostasis
No Arteriotomy Compression
KOAG LLC was established to develop and globally distribute innovative topical devices for applications in the vascular closure market. We have designed and tested the Vascette® HP (Hemostatic Pad) for both radial and femoral vascular closures following cardiac catheterizations.
Vascette® is a unique, patent-pending peel and press dressing incorporating a robust, surgical hemostatic foam.
Vascette® HP is now cleared by the U.S. FDA.
Dona​ld​ Sturtevant
Chairman, Vice President,
Administration
Mr. Sturtevant is a co-founder of KOAG LLC. He has a BSBA from the University of Minnesota. During the past 40 years, he has held various executive management positions in the medical device industry, including:
Vice President, Manufacturing (U.S. Pacing Division) – Medtronic, Inc.
Vice President (Instrument Division) – Medtronic, Inc.
President – Medivators, Inc.
Cofounder and Chief Operating Officer – Medafor, Inc. (Acquired by C.R. Bard for $200 Million)
David Lang
Chief Executive Officer
Mr. Lang is a co-founder of KOAG LLC. He has more than 45 years of experience in the global sales, marketing, and distribution of medical devices. His previous executive positions include:
Director of Marketing – Medtronic, Inc. (Paris)
Vice President, International Operations – Medafor, Inc. (Munich)
President – Starch Medical Inc. (Shanghai)
Senior Executive Vice President, International Sales and Marketing – CryoLife, Inc. (now Artivion) NYSE: AORT
In 1985, he founded the first Sino-American medical device joint venture in China. Mr. Lang has a BA in Economics from Harvard University.
Steve Muellerleile
Vice President,
Operations/Secretary
Mr. Muellerleile is a co-founder of KOAG LLC. He has extensive experience in hospital systems management and health care delivery, including responsibilities as:
Vice President, Physician and Business Development – HealthPartners, Inc.
CEO – Western Wisconsin Medical Associates
Senior Director, Services to Business and Industry – HealthEast, Inc.)
He was a founder of the Speech Rehabilitation Center in Chicago. Mr. Muellerleile has a BS and MS degree from St. Cloud State University as well as an MBA from the University of Minnesota.
Theodore Costopoulos
Director
Mr. Costopoulos has developed international distribution networks throughout Europe, South America, and the Middle East. His experience gained in new technology startups in both class II and III devices includes business development, operations, sales, and marketing as well as involvement in regulatory and quality assurance (QA).
He currently holds positions at Tricumed Medizintechnik GmbH, Spark Biomedical Inc., and Cormed International Ltd (Board Member). Ted holds a Bachelor of Science in Mechanical Engineering from Metsovion Polytechnic University in Athens, Greece. He also holds MS degrees in Robotics Engineering and Mathematics and Computer Science from the University of Illinois.
Mr. Guenther received his Bachelor of Electrical Engineering (BEE) from Villanova University. He is a trilingual electrical engineer and a certified flight instructor with significant multinational experience. He has worked on technical management assignments in Europe, the Middle East, the Caribbean, and the United States.
His computer systems, process control, and microelectronics expertise have created a platform leading to various startup technology investments.
KOAG is exhibiting at the American College of Cardiology Annual Conference. April 6-8, 2024 Atlanta KOAG Booth #: 1416

KOAG is exhibiting at the Transcatheter Cardiovascular Therapeutics Meeting in San Francisco, CA. Oct 23-Oct 27, 2023.